A couple photos from Erik and my "post wedding" session got published in the March 2010 issue of Brides magazine! Very, very cool. Click here if you are interested in seeing more photos from that session. It's funny because our actual wedding was the complete opposite of what the magazine says is the typical Midwest wedding (outside of the cities, at Great Lakes resorts, or on farms).
Photo credits to Sewell Photography.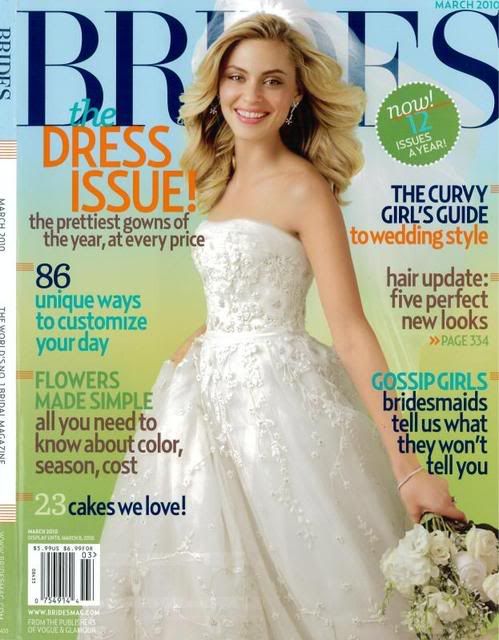 That's us kissing in front of the barn.
More kissing, isn't Erik the cutest? This one is a full page!!!!