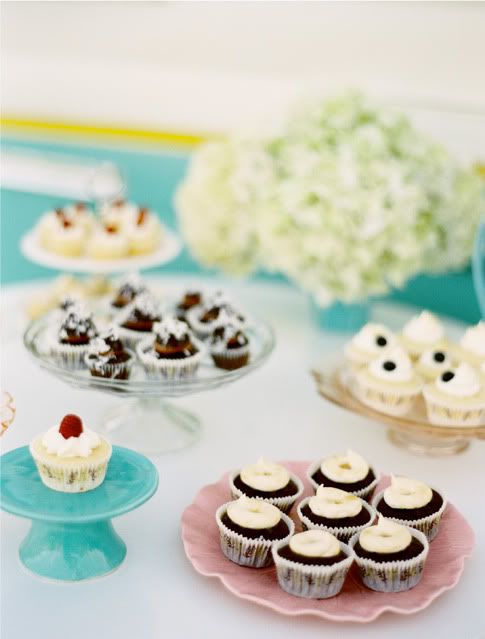 I couldn't resist posting these gorgeous Enjoy Cupcakes I found while browsing one of my favorite blogs, Style Me Pretty. Check out some of their amazing flavors, I'd love one of the Citrus Sauvignon Blanc cupcakes (Sauvignon Blanc soaked cake, with fresh grapefruit, lemon curd center and frosted with a wine, cream cheese frosting that's speckled with citrus zest and topped with wine soaked sugar crystals). Wine + cupcakes = yes please!
Unfortunately for us in Minnesota, Enjoy Cupcakes is located in Southern California but they do ship overnight!!
These images are totally perfect eye candy.
{Photo credits: Jose Villa}