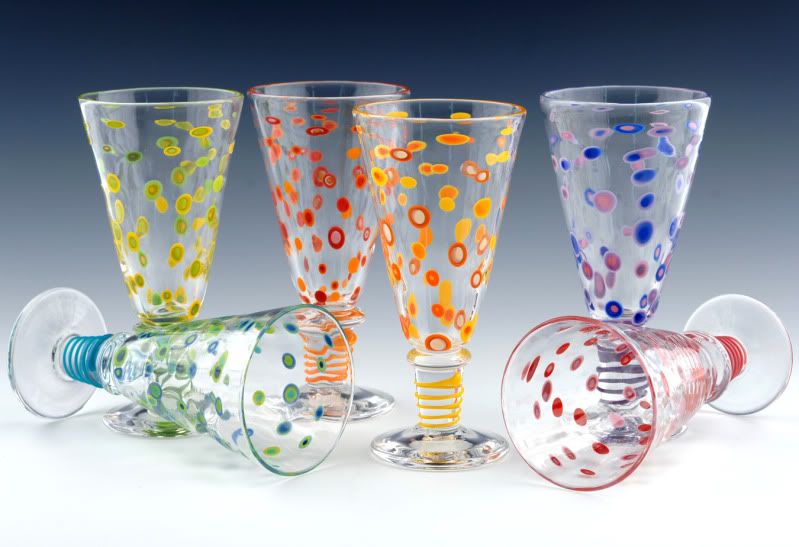 I am super excited about today's giveaway for three reasons. First, it is the highest value giveaway I've ever had on Eat Drink Pretty. Second, the product is totally awesome; it is handmade from a family-owned company. And lastly, it is for drinkware, and if read my blog on a regular basis, you know I love to drink pretty cocktails out of pretty glasses.
Today's giveaway is for four H2O Goblets from Clancy Designs in the colors raspberry, orange, lime, and turquoise (pictured above). These adorable goblets are handblown and totally functional. You can use them to sip cocktails, to hold a dessert parfait, or as mini vases to hold flowers. The four goblets are a $270 value.
Here are some photos of Clancy Designs handblown drinkware.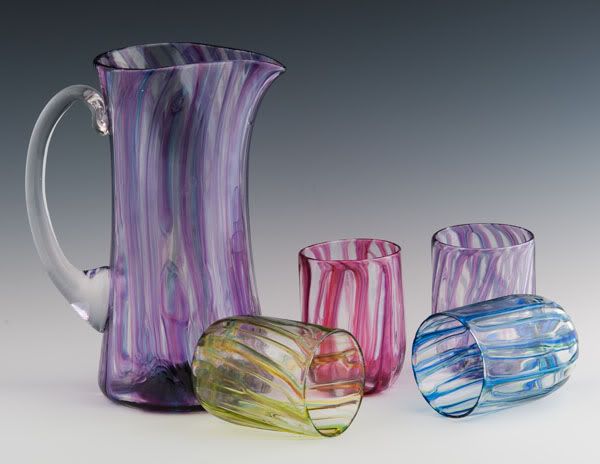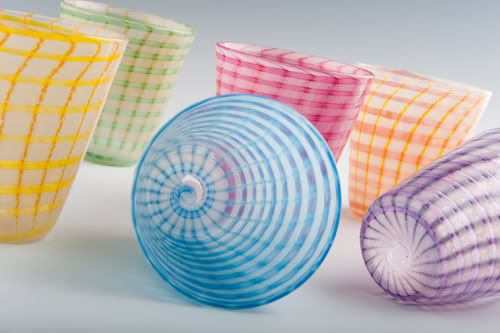 These plaid tumblers are a new design and Jennifer Clancy's (co-owner) favorite. They are adorable!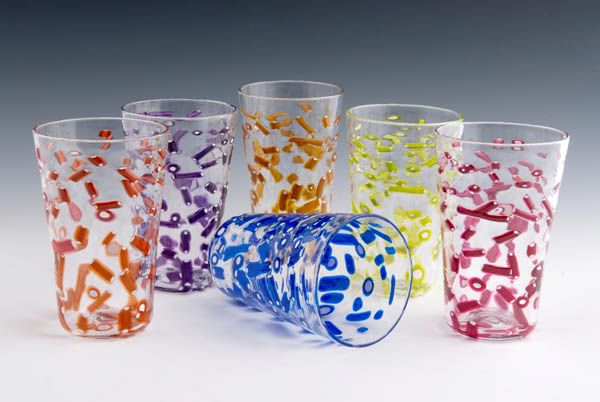 To enter the giveaway, simply visit Clancy Design's website and choose a product you would love to own. Post a comment on this post containing the name of the product and what you would use it for (sipping margaritas, everyday drinkware, to hold flowers, etc). Entries close at 11:59pm CT on Thursday, March 25th and the winner will be announced on Friday.
Clancy Designs is owned by a husband and wife duo that describe their business as a "collaboration that bore fruit to a craft business focusing on handblown functional glassware, interior accessories, and objects d'art". Be sure to check out their other products such as lighting, sinks and sculptures in their art portfolio here. They also make handblown wedding cake toppers and can set up wedding registries.
I'm looking forward to your comments!
Note: I've received a few emails from people having a difficult time posting comments, sorry about that! If you don't have one of the accounts to choose from in the comment drop-down box select "anonymous" and just be sure to include your name in the comment (first name and first letter of your last name is fine). When I accounce the winner I will post the winning comment, including your name. Be sure to check back on Friday, March 26!! If you continue to have issues you can enter by emailing eatdrinkpretty@gmail.com.