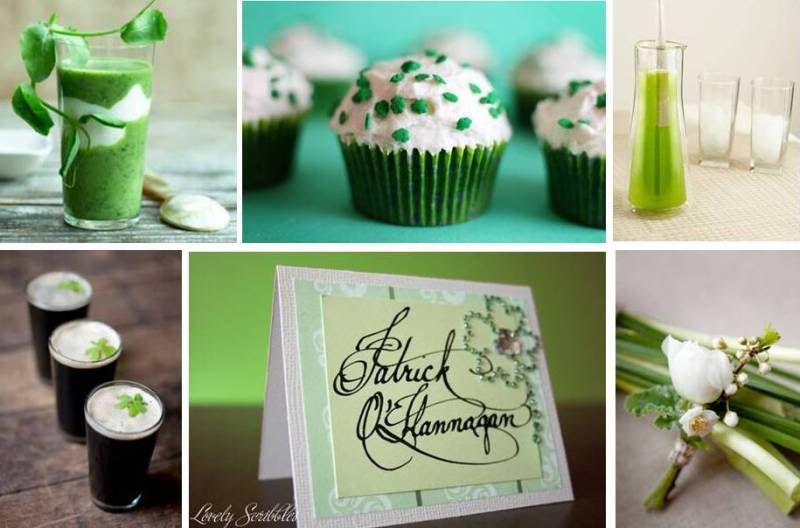 Happy St. Patrick's Day!!! I hope you all have fun plans (if you do, comment below and share!) I'm not Irish, but I certainly enjoy the excuse to have cocktails on a Wednesday.
My company is throwing a St. Patrick's Day party that begins at 3pm, yay! There will be Finnegans (one of our clients), Guiness, live music, a best "Irish" dressed contest and I'm sure plenty more. A St. Patrick's Day party is just one of many perks from working at an ad agency. Fun, fun, fun.
Since I don't really drink beer, I decided to make Shamrock Sparklers (Prosecco and a splash of Midori). I'm sure they will be festive and delicious.
{Photo credits: top row from left to right: Hostess blog, Bakerella, Food Thinkers. Bottom row from left to right: Style Me Pretty, Lovely Scribbles, Style Me Pretty}