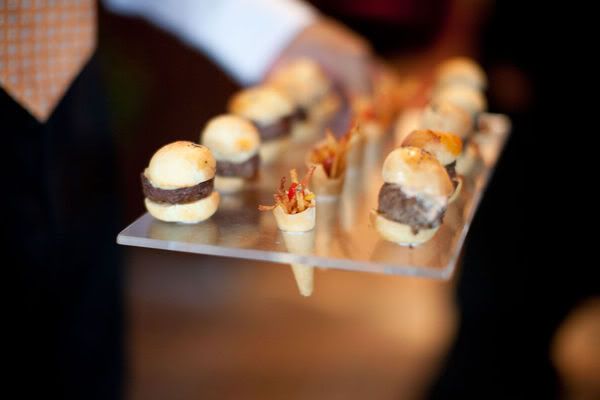 I talk about sweets a lot here on Eat Drink Pretty but the truth is, if I had to choose between a cupcake or a plate of fries I would choose the fries any day. I am a huge salty/savory lover; french fries, burgers, chips, bacon, nachos, rice and soy sauce, buffalo chicken, I love it all.
These photos are just a little savory inspiration. How gorgeous and delicious do these little bites look? I would love to throw a party and serve (and eat, of course) each and every one.
How about you? Are you a bigger fan of sweet or savory?
{Photo credits: Style Me Pretty food/drink gallery}