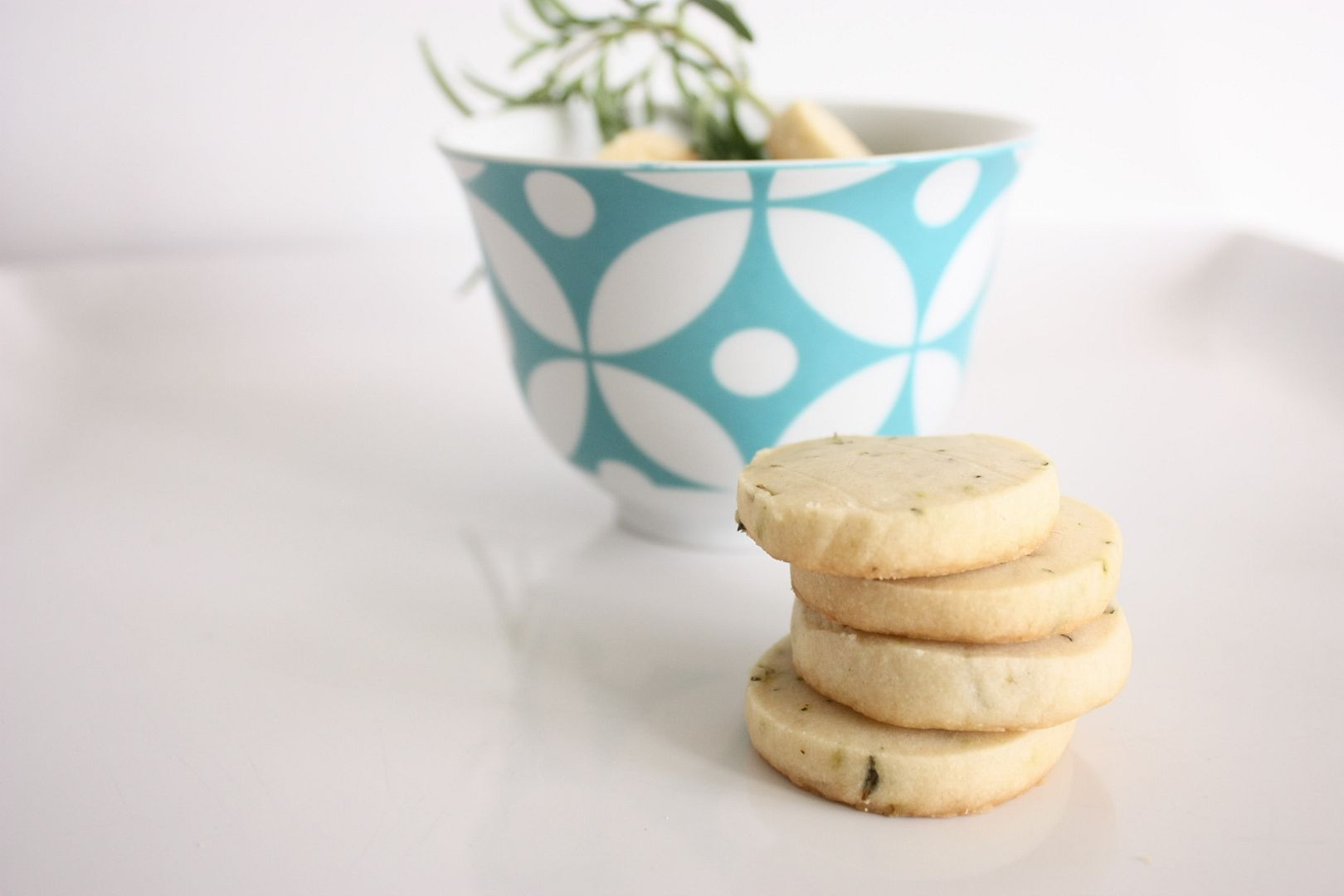 I was inspired to make these rosemary shortbreads after they were featured in the spring issue of Fresh Home magazine. I love the idea of using fresh herbs in baking and who can resist rosemary's woody fragrance?
These small cookies require some patience because the dough has to be refrigerated overnight. Well worth the wait, they come out of the oven crunchy, crumbly and delicious.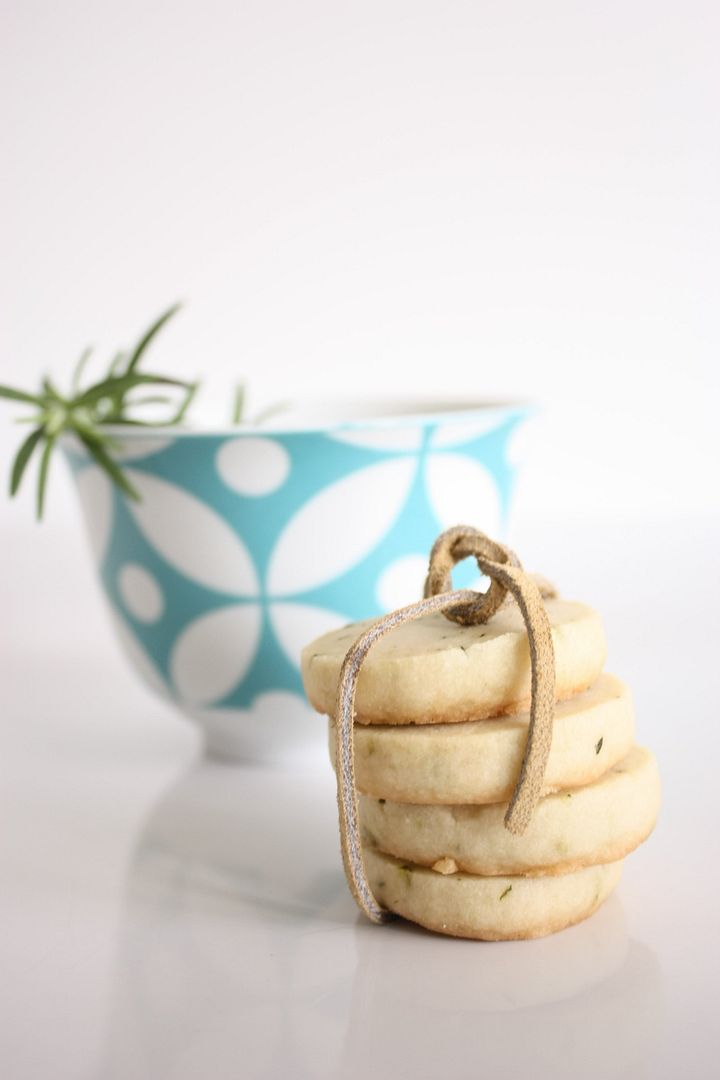 Rosemary Shortbreads (adapted from Fresh Home)
Ingredients
1 cup butter, softened (2 sticks butter, I used unsalted butter at room temperature)
1/2 cup confectioner's sugar
2 cups all-purpose flour
2 Tbsp. minced fresh rosemary
1/2 tsp. sea salt
Preparation
In a large bowl, cream butter and confectioner's sugar until light and fluffy (I used my Kitchen Aid mixer with the paddle attachment for about 3-4 minutes). Combine the flour, rosemary and salt; gradually add to creamed mixture and mix well.
Shape into two 8 1/4 inch rolls; wrap each in plastic wrap. Refrigerate overnight. Cut into 1/4 inch slices. Place 2 inches aprt on ungreased baking sheets.
Bake at 350 degrees for 11-13 minutes or until edges begin to brown. Cool for 1 minute before removing from pan to wire racks. Store in airtight container.