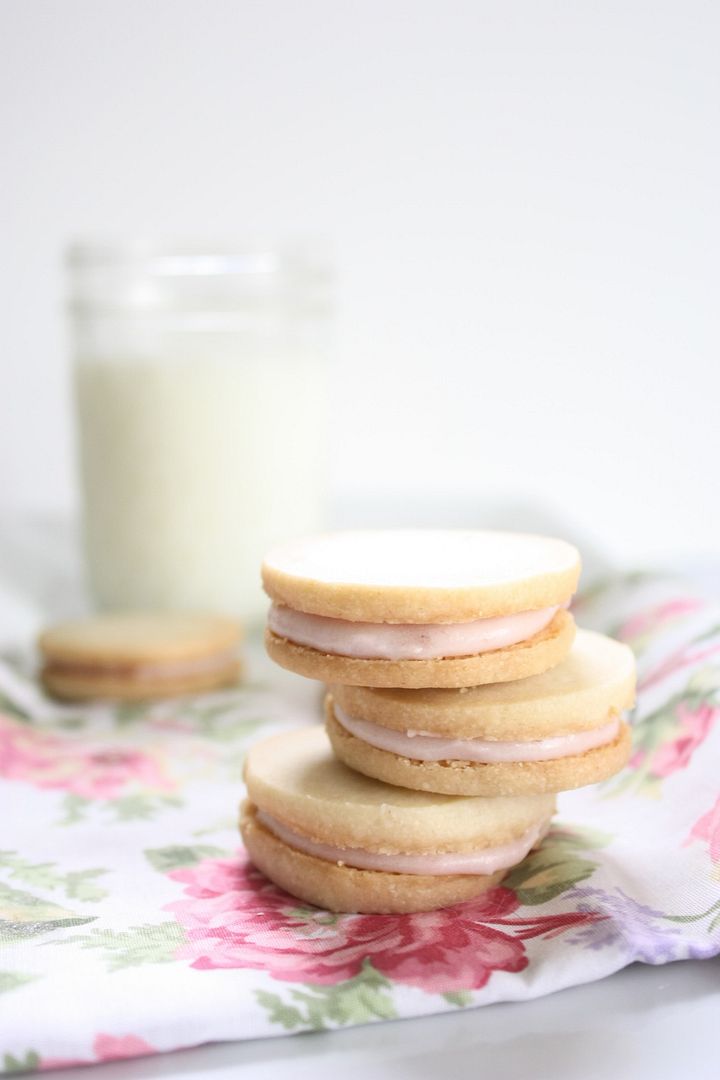 Aren't these shortbread sandwich cookies adorable? They are very simple, I used the shorbread cookie recipe from Fresh Home magazine minus the rosemary. The frosting is a cream cheese frosting with strawberry jam added to give it the pink tint. The frosting was a bit too sweet so next time I make these I may just add some food coloring for the color. Be sure to cut the cookies a bit thinner (since two cookies will be sandwiched together). They also only need to be in the oven for 9-10 minutes, since they are thinner.
You can expect to find these on the dessert table that I am designing in the next couple weeks!
Did you bake anything this weekend? Comment and share!!