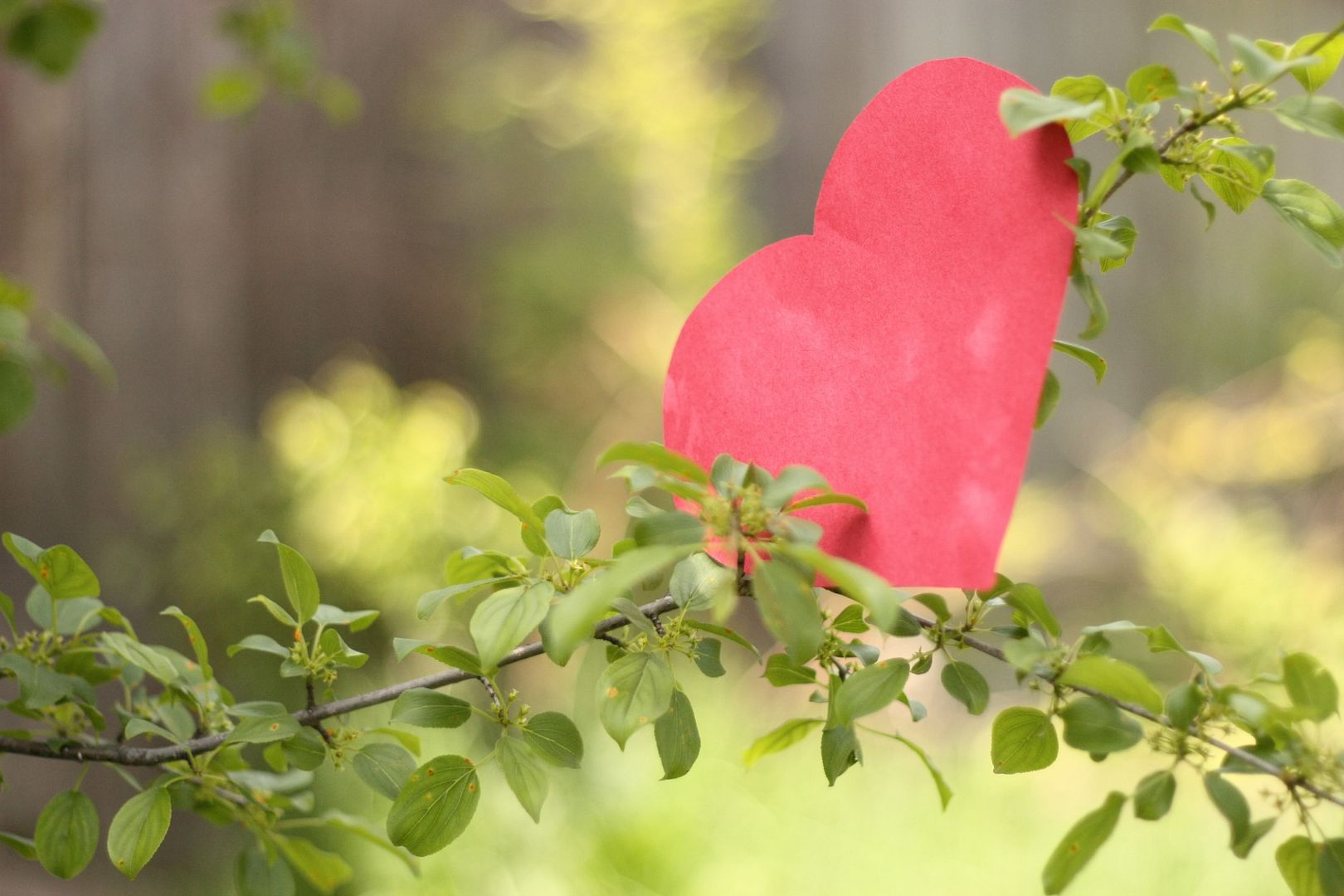 If you are a regular visitor (thank you!) of Eat Drink Pretty you know by now that my younger sister recently got engaged. Katie and Drew are getting married in September with a small and intimate wedding that is very budget-friendly. They didn't want to spend money on engagement photos so I volunteered to take them.
The photos are by no means great but I am happy with them because they capture the essence of Katie and Drew; a sweet, good-natured couple that are very much in love.
The photos were taken with a Canon Rebel XSI and a 50 mm 1.8 lens. I don't have editing software so they are straight out of the camera, not to mention that the lens is brand new and I don't really know what I'm doing with it.
Regardless, here are the photos and the cute, newly engaged couple. Do you have lovely engagement photos that you would like featured? Submit them to eatdrinkpretty@gmail.com.
We incorporated a few props into the shoot including a cut-out heart, a baby's breath bouquet and a black and white gingham blanket.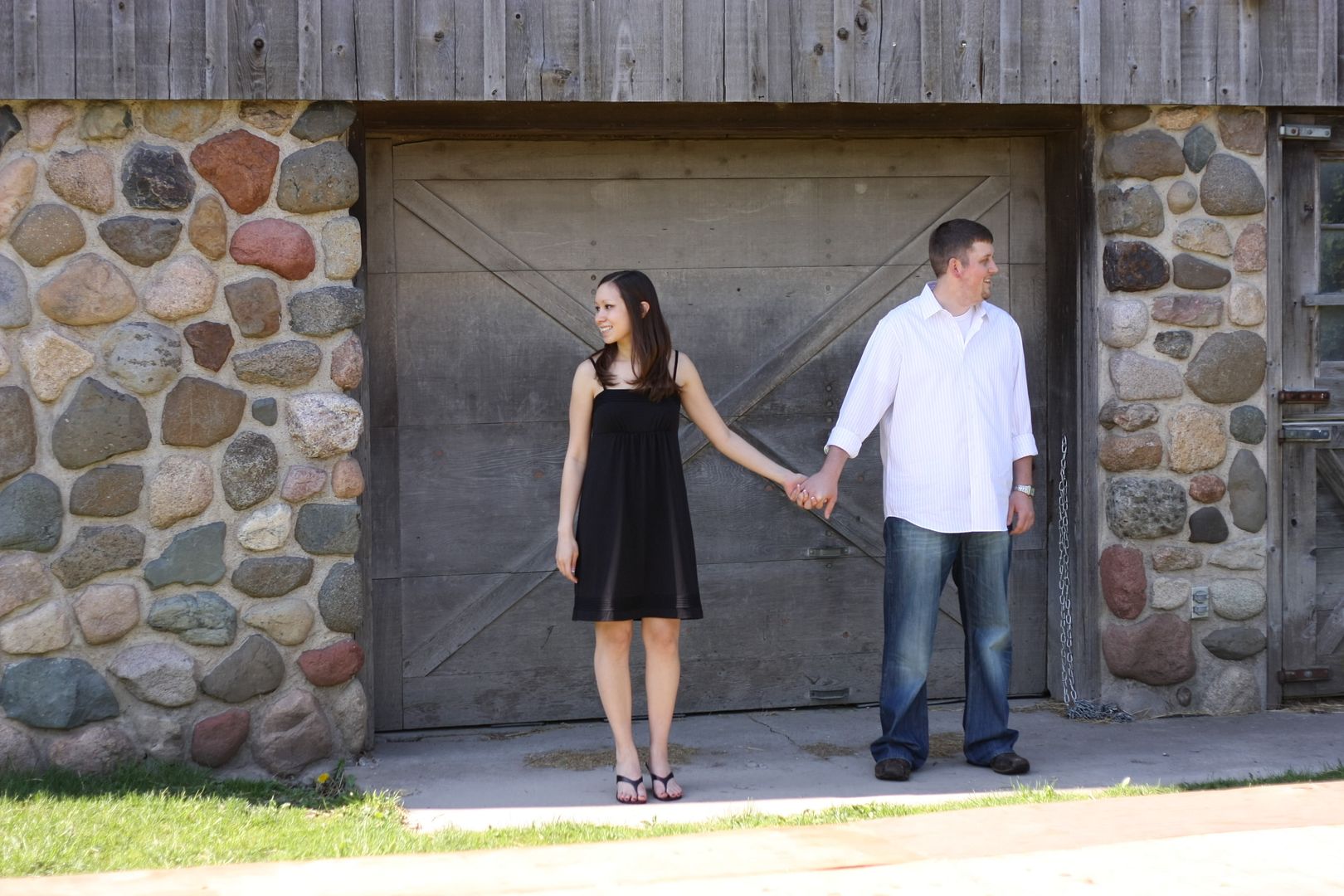 The photos were taken at a nature center where the couple got engaged. It was a gorgeous spring day.
I purchased the baby's breath at the farmer's market for $5/bunch. Katie and I made the bouquet in about 5 minutes. We trimmed the stems, wrapped in floral tape and finished it off with a black ribbon. Katie is going to have a baby's breath bouquet on her wedding day so it was good practice. I love how simple and sweet this bouquet is, best of all it cost about $6.50 to make!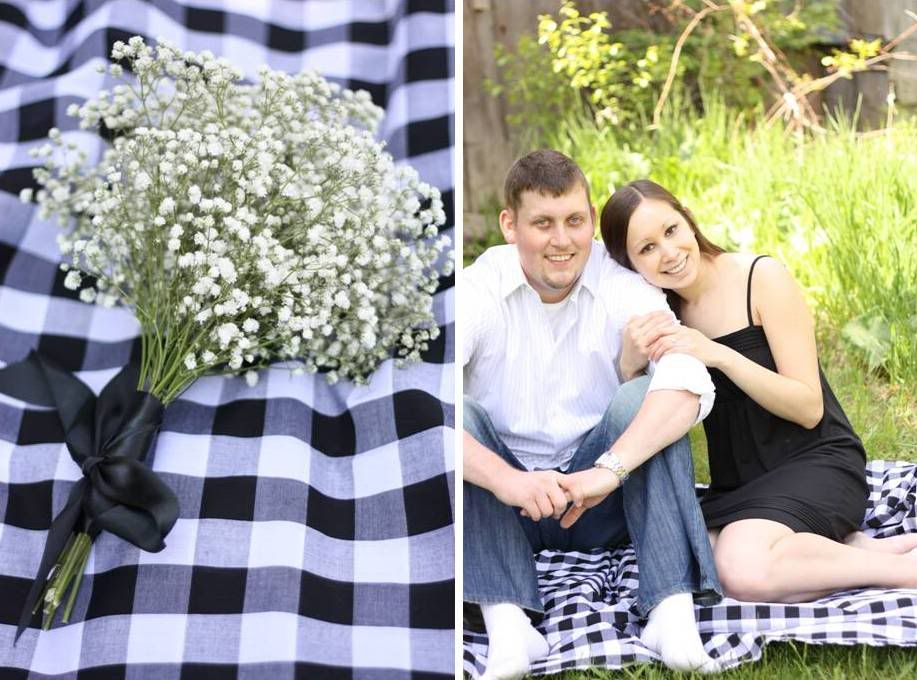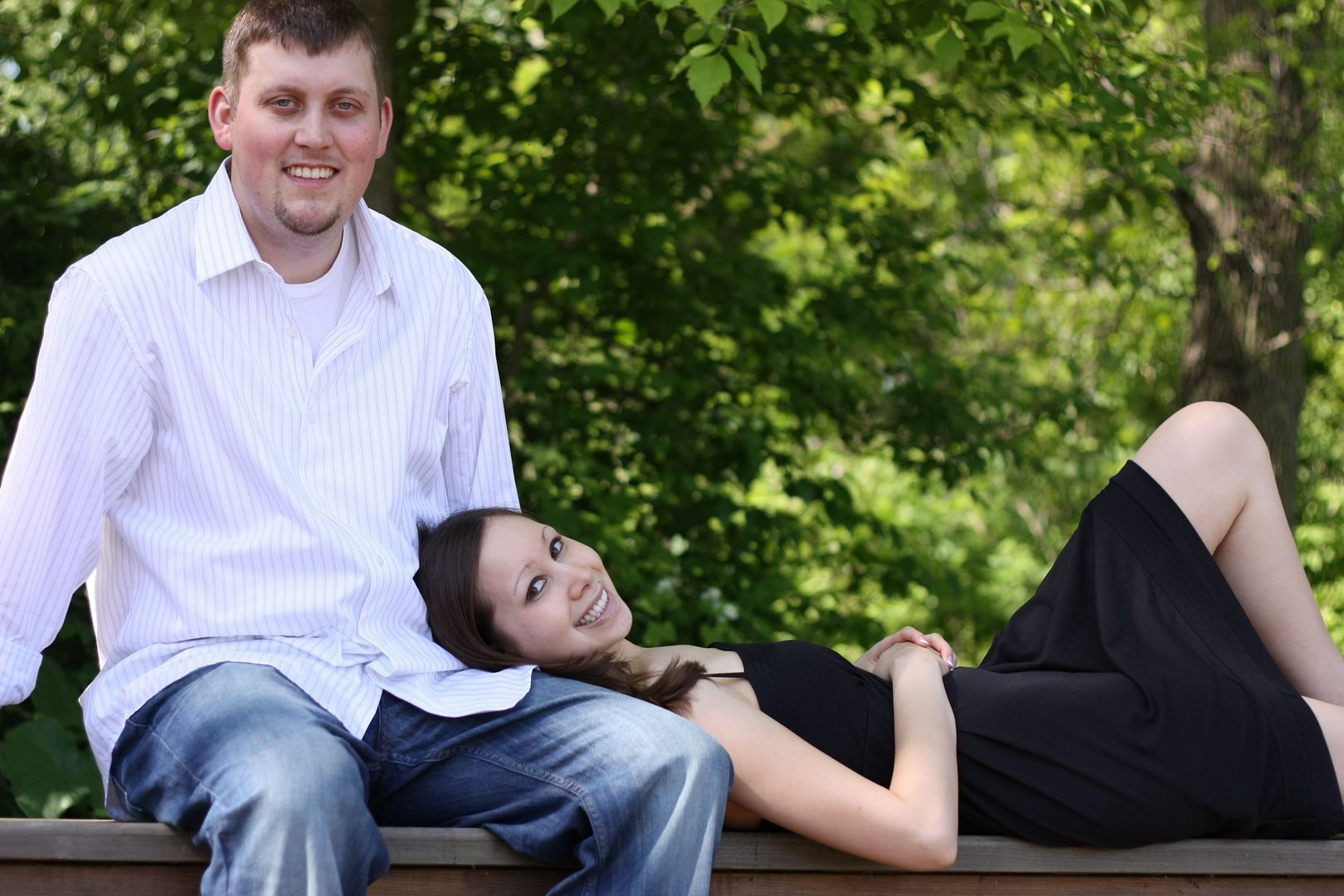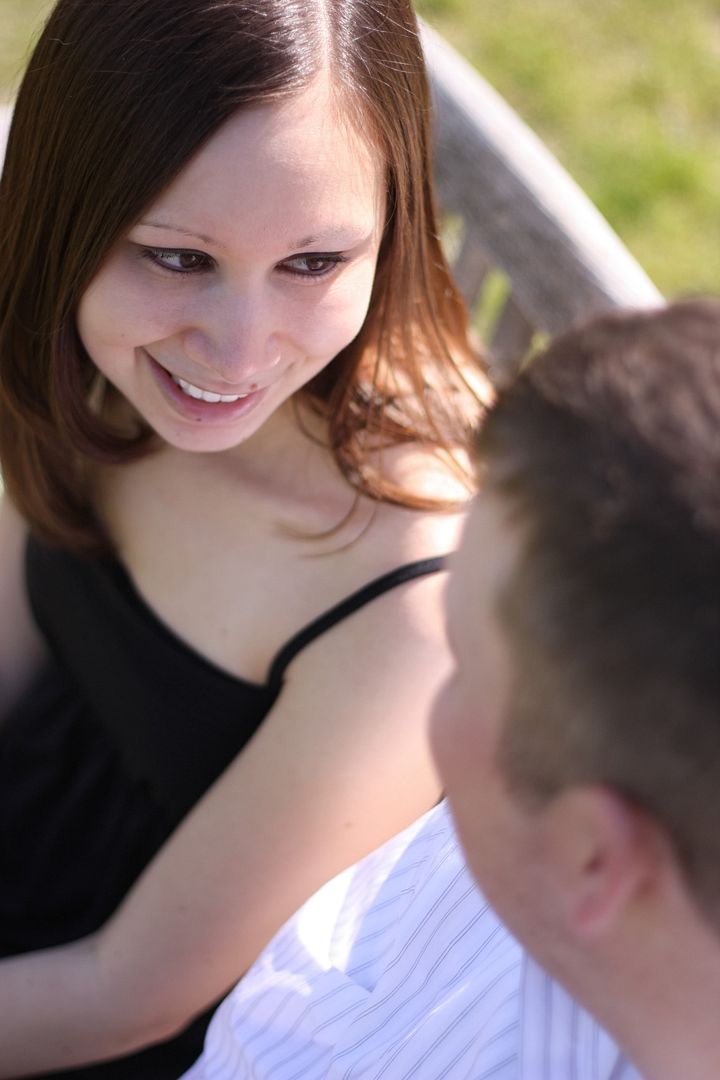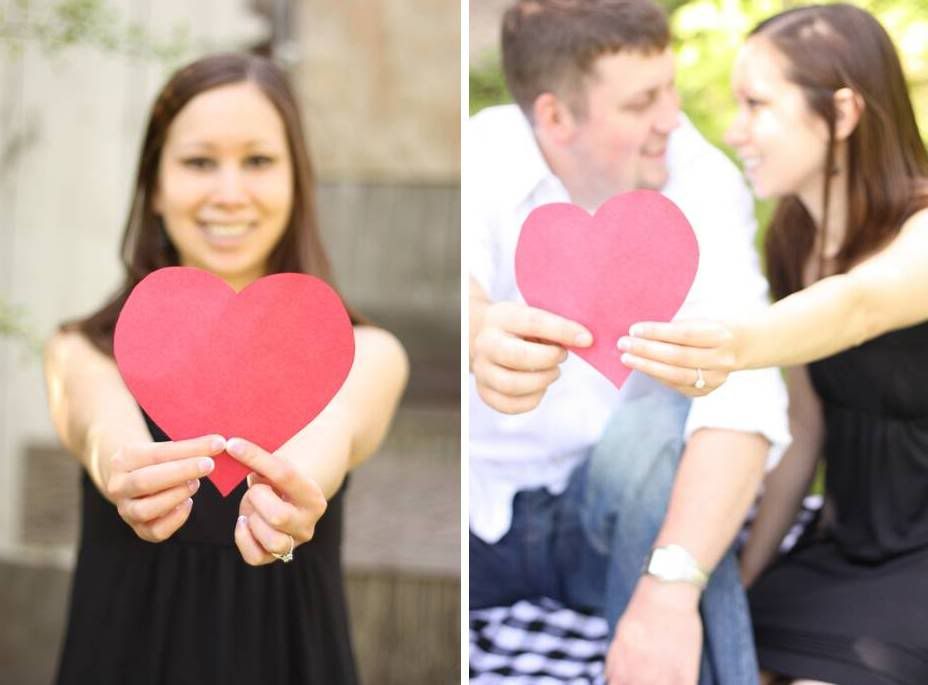 Be sure to check back tomorrow for a gorgeous real wedding!!!