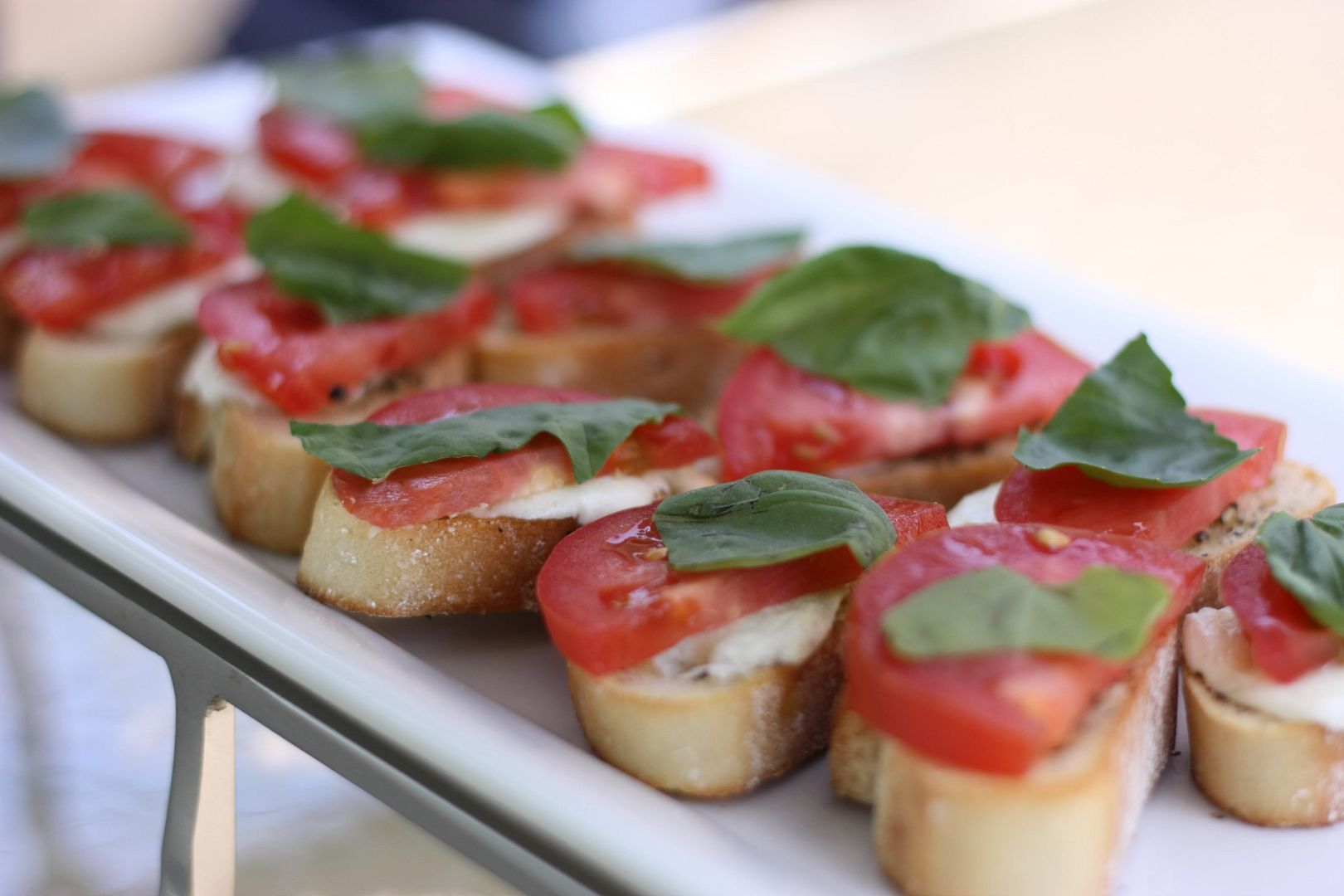 I had a lovely, long weekend. We couldn't have asked for better weather and spent a lot of time outdoors. Erik and I went up to our friend Nick's cabin, then had a date night and had my family over for Memorial Day.
On the Memorial Day menu:
Tomato, basil and mozzarella crostini
Chips and guacomole
Cheese and crackers
Cheeseburgers
Spicy Italian brats
Chicken brats
BBQ ribs
Corn on the cob
Watermelon
Raspberry jello with whipped cream
Cheesy potatoes
Tuna salad
Pistachio dessert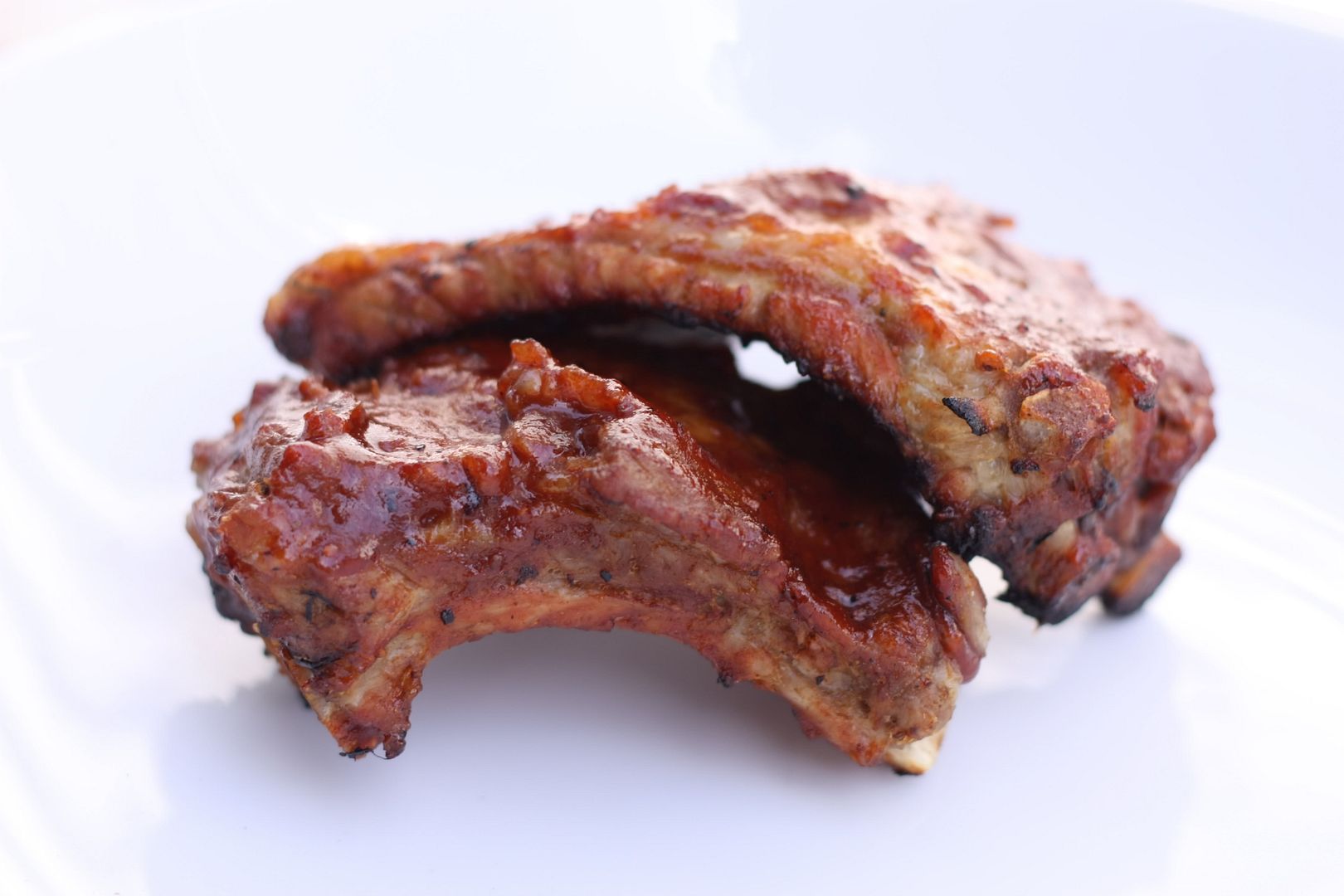 Yeah…we had too much food and ate too much. Good thing my household enjoys leftovers!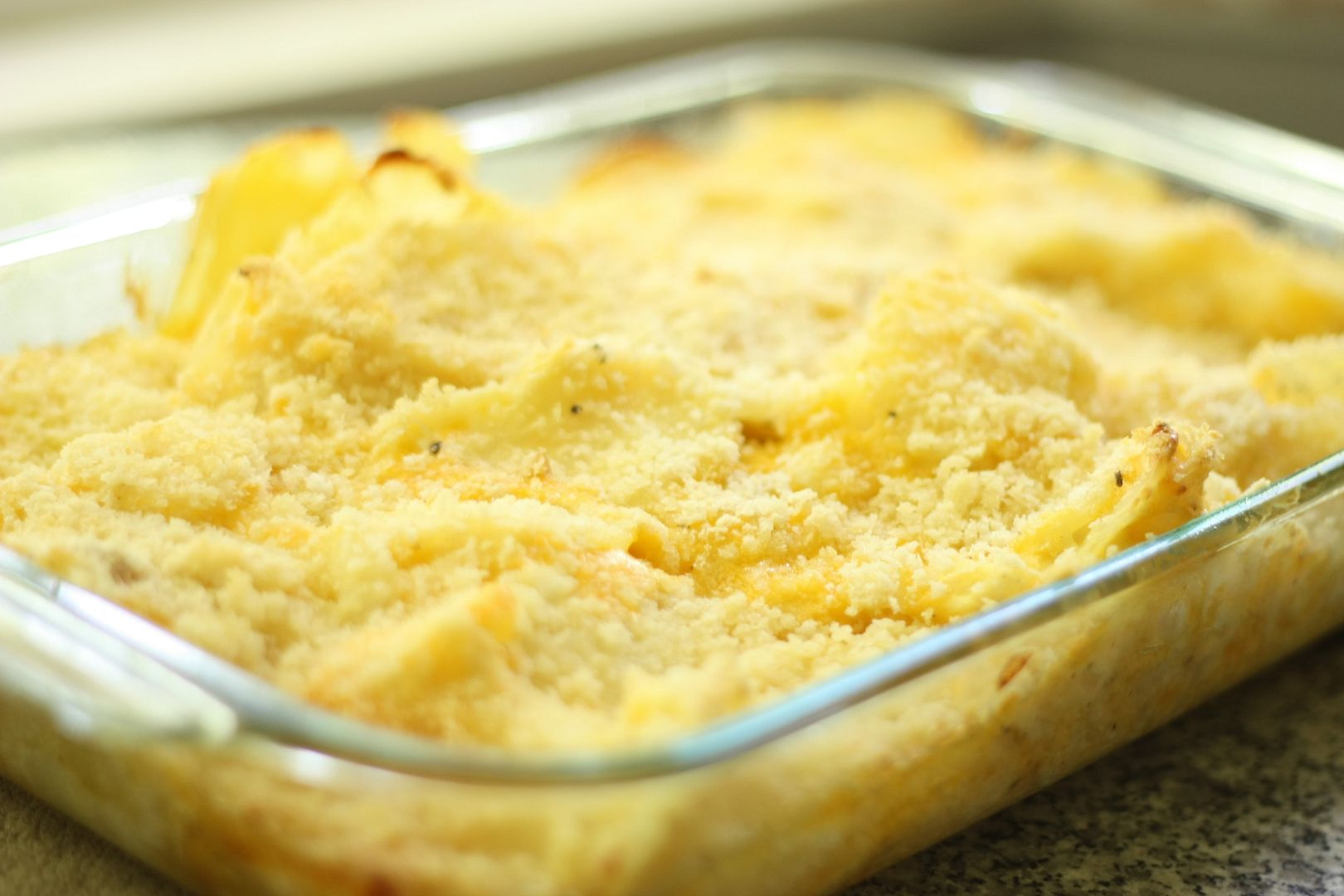 Mmmmm, cheesy potatoes.  These are exceptional.
Cheesy Potatoes (adapted from a recipe sent to me by my sister-in-law)
1/2 C. butter (melted)
2 lbs. frozen hash browns (cubed or homestyle work, too) (thawed)
1/2 C. onion (chopped
2 C. Cheddar cheese (shredded)
2 cans cream of chicken soup
1 tsp. salt
1/4 tsp. pepper
1 (8 oz.) carton sour cream
2 C. crushed corn flakes or panko bread crumbs (I used panko)
1/4 C. butter
Mix first 8 ingredients in a large bowl. Place in 9×13-inch pan. Top
with crushed corned flakes. Drizzle melted butter over the corn
flakes. Bake at 350 degrees for about 50 mins.

The pistachio dessert my mom makes is my husband's favorite. Funny story…Erik is a huge Yankees fan and my mom is a Twin's fan. She told Erik today that she was considering not making the dessert unless the Twin's beat the Yankees in last Thursdays game. Fortunately, they did.

My brother and sister-in-laws dogs (Peaches and Oliver) joined the bbq. They are cute little things, a bit naughty, but cute. This is Oliver, he is very photogenic.
I'm also excited to announce I finished the recipe index. I still have to trouble-shoot and make sure all the links work, so I'm calling this a beta version. I'd love your feedback, should I incorporate photos/images into the index or leave as is?

pistachio dessert
Author:
Unknown (via my mother)
Ingredients
50-55 ritz crackers (crushed)
¼ pound butter, at room temperature
1 quart vanilla ice cream
1 container cool whip
2 packages instant pistachio pudding mix
1½ cup milk
1 bag of Heath Bits O Brickle Toffee bits
Instructions
Preheat oven to 350 degrees.  Make the crust; mix the crushed ritz crackers and butter in a bowl and spread on the bottom of a 9 x 13 pan.  Bake for 8 minutes.  Cool crust completely.
In another large bowl mix the 2 packages of instant pistachio pudding mix with the milk and vanilla ice cream.  Spread on top of crust.  Top with cool whip and sprinkle with Heath toffee bits.  Keep frozen.