Fresh Home magazine is relatively new to the market and focuses on home decor, DIY projects and food. I first saw an issue in my ad agency and took it on the train home with me one evening. A rosemary shortbread cookie recipe caught my eye which I promptly made when I got home.
I thought the cookies were fantastic and brought them to work for my coworkers to sample. They shared the same sentiment.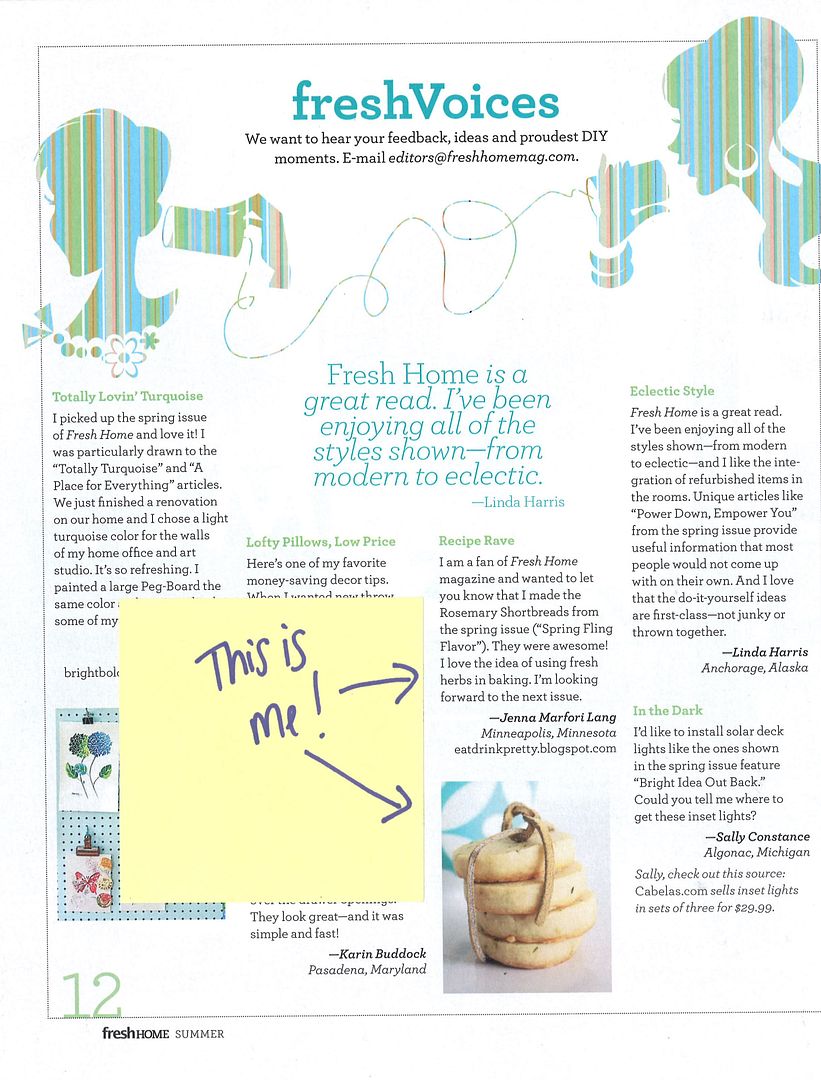 So I did what any normal person would do (um….), I sent an email to the editor letting her know how much I loved that recipe and the next issue included that note in the letters to the editor section. Plus…it featured my photo of the cookies off my blog. So cool!
Be sure to check out my post on the rosemary shortbreads and make them for yourself and let me know what you think!