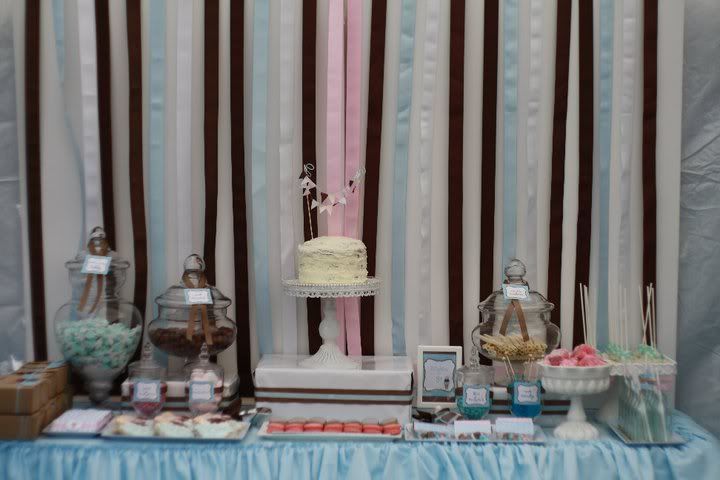 It seems that almost overnight fall has exited Minnesota and winter is creeping in. Winds were howling and temps were in the 30′s when I left the house this morning. Maybe that's why I am so drawn to this ice cream parlor party, sent by Suzanna of Mon Tresor…it has me dreaming about the summer.
Would you like to hear a fun fact about Eat Drink Pretty? A bunch of my readers are from Australia, including Suzanna, who submitted this fabulous party. I am continually amazed at the awesome parties that get submitted from my Australian readers.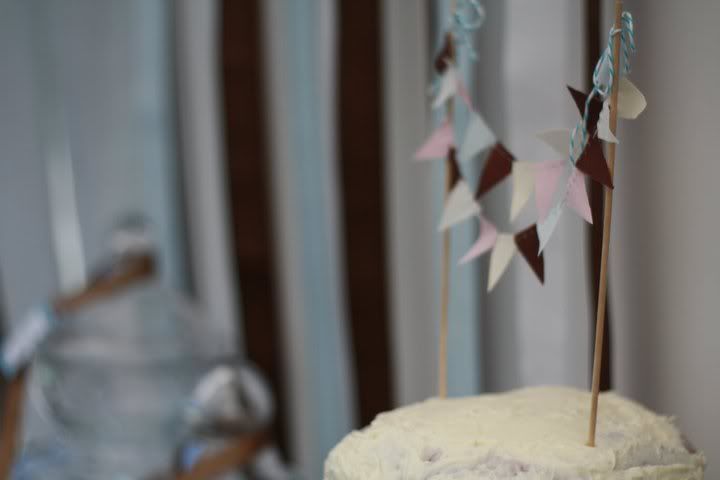 Suzanna designed this party for her son Maddox's 3rd birthday party, the theme was an ice cream parlor with a soft color palette featuring neopolitan ice cream colors (vanilla, strawberry and chocolate) with a dash of pale blue.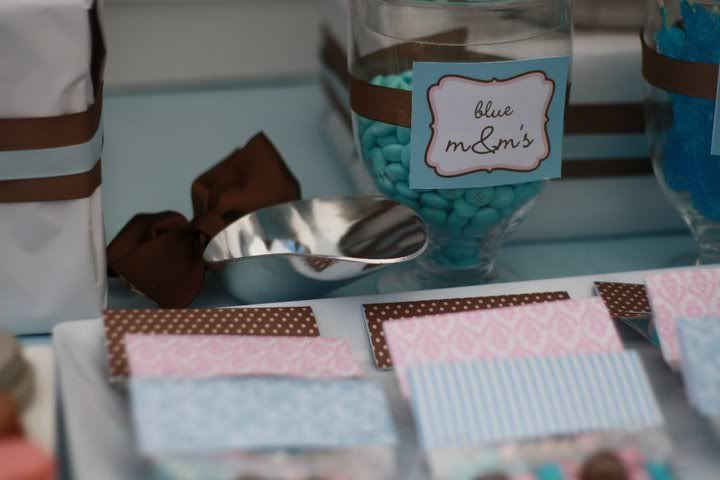 Highlights of this party include a gorgeous dessert table with a ribbon wall and a build your own ice cream bar.
As told by Suzanna:
"Features of the dessert table include Rosanna Inc cake stands, apothecary glass jars featuring salt water taffy, colour coordinated m&m's (which i had to import from the USA!), cake bunting by the glorious Kikilaru, ice cream sundae cookies made by Hello Naomi. Individually wrapped chocolates and kraft brown boxes for the party treats. Cake pops made by myself and inspired by Bakerella, white retro milkshake straws in mini glass bottles and I attached flags made from printed paper to tie in with the colour palette. The blue ruffled /tiered tablecloth was styled on the dessert table and I used coloured ribbons to create the backdrop.
The party theme was chosen because of my son's love for ice cream! It is his favourite sweet treat so thought it would be fitting to style my first dessert table along this theme. The guests were able to create their own ice cream sundae or ice cream on a cone, using a range of different toppings and flavours. The ice cream table featuring ruffled chocolate table cloth had a vintage and shabby chic feel, with a white shelf where I placed the liquid toppings in glass bottles wrapped with twine and a lace trimming. A mini chalkboard was used and the icecream was placed in white pails, complete with ice cream scoops adorned with pale blue ribbon."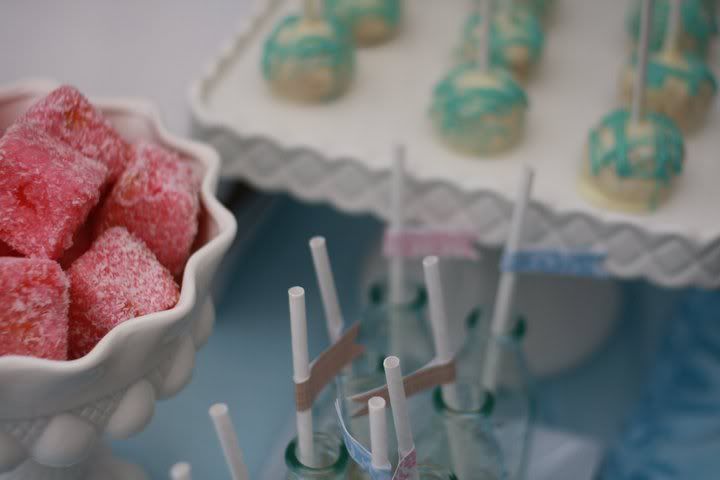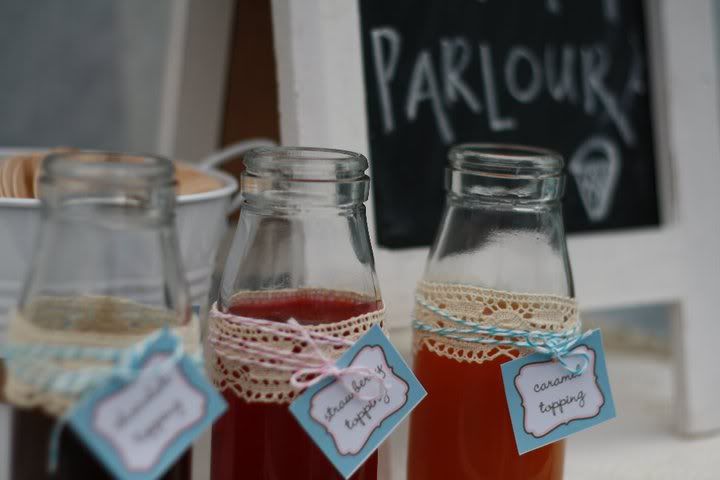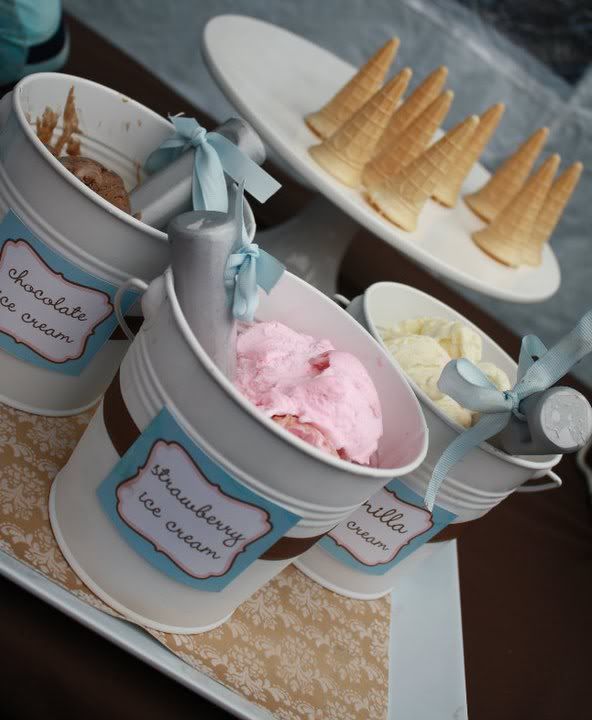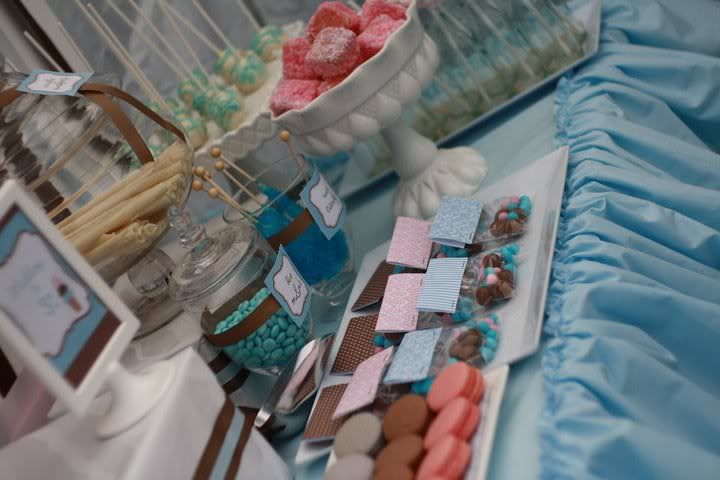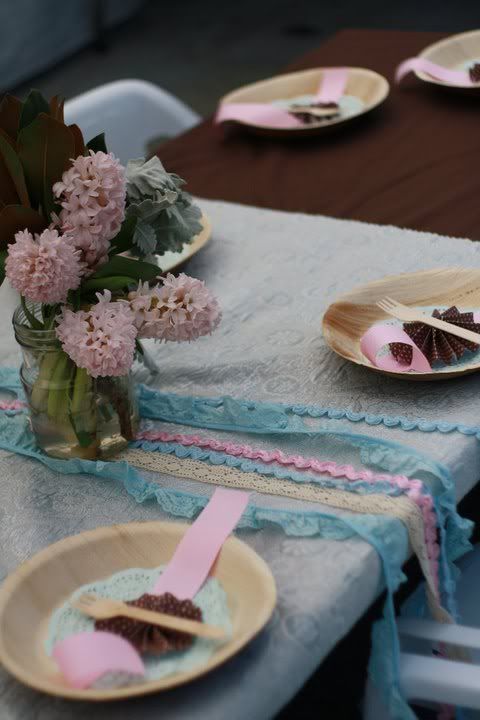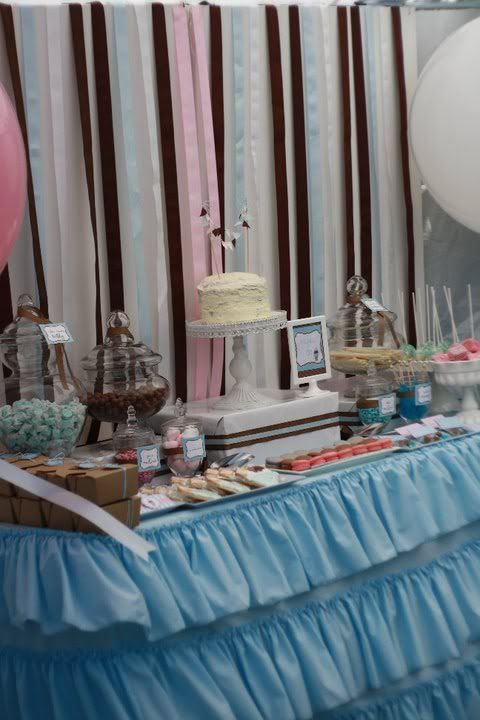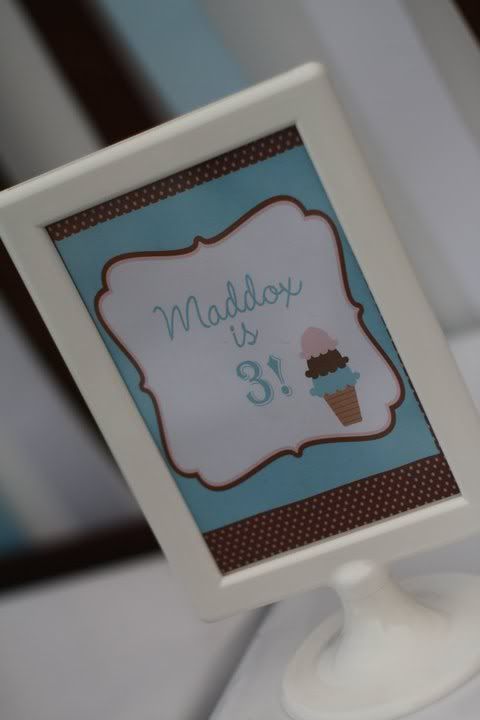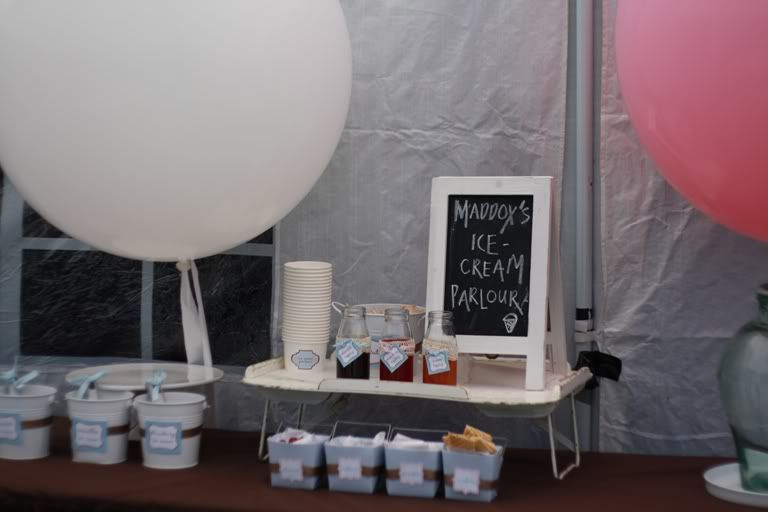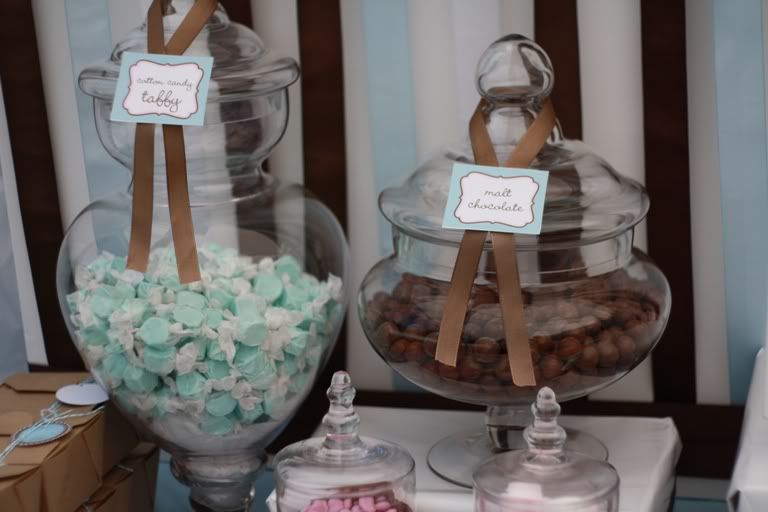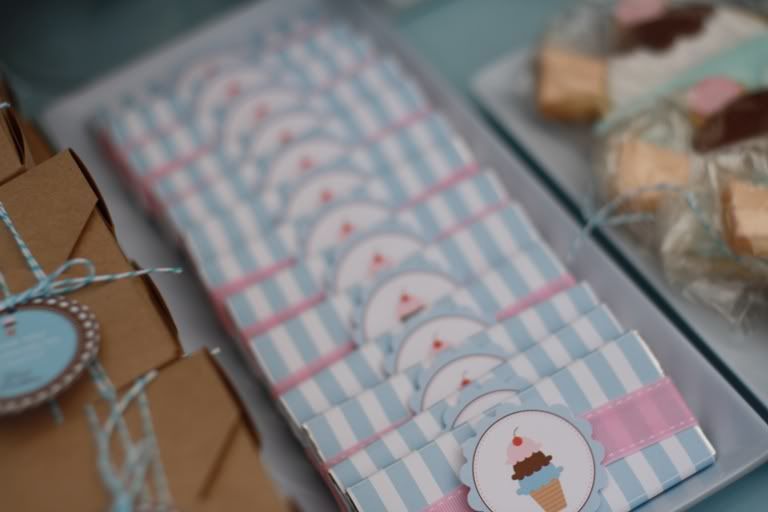 Chocolate bar wrappers by Candy Soirees.
Thanks so much to Suzanna for sending this party my way. Be sure to check out her shop, Mon Tresor, which specializes in handmade accessories for children and party goods.