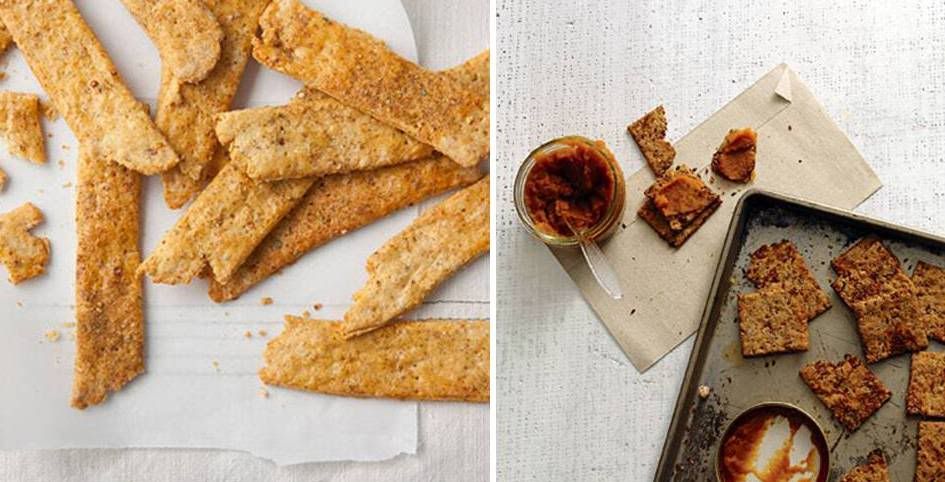 I love to bake but I am not actually the hugest fan of sweets. Don't get me wrong I adore a pretty cupcake but I usually end up eating one of the 2 dozen I bake and giving the rest away. I am more of a salty/savory gal.
So when my sister asked if I would bake her homemade crackers for her upcoming birthday I thought it was an awesome idea (click here for the recipe that inspired my sister from Much To My Delight blog). Why not bake more savory items?
These crackers would be a perfect snack on Thanksgiving while waiting for the big meal. They would be great by themselves or paired with a dip. Yum. Now that's my kind of baking.
Photo credits and recipes:
Green-Peppercorn Cornmeal Crackers via Epicurious
Flaxseed, Fig, and Walnut Crackers via Epicurious
Olive Oil Crackers via 101 Cookbooks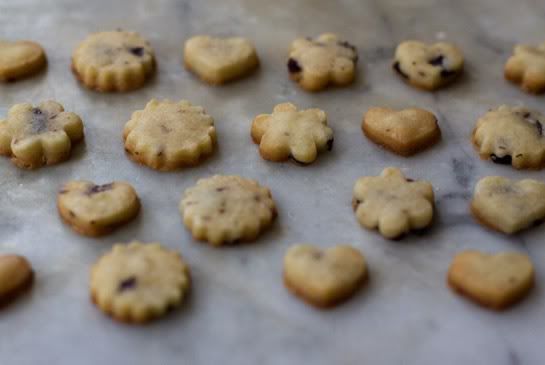 Olive Biscuit Cookie (these are sweet and salty) via 101 Cookbooks
Gruyere-Thyme Icebox Crackers via Martha Stewart
Thyme Crackers via Martha Stewart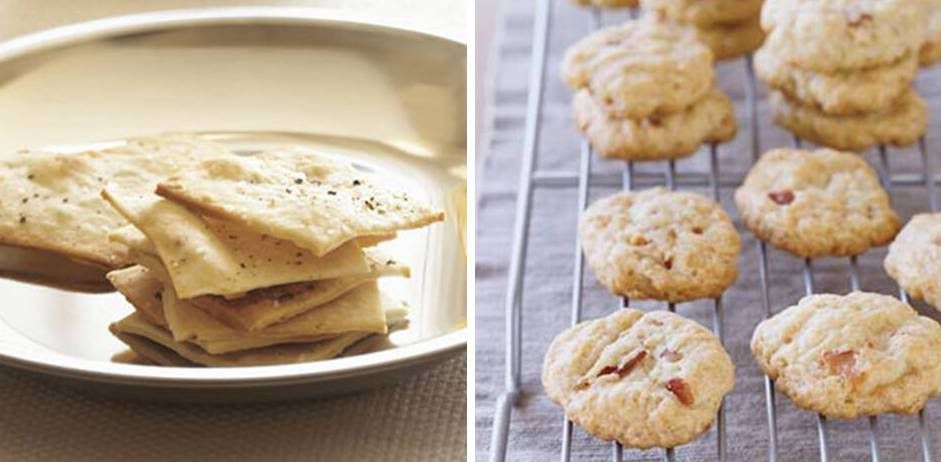 Salt-and-Pepper Crackers via My Recipes
Blue Cheese Cocktail Crackers via My Recipes
Are you all as excited for Thanksgiving as I am? If you are still searching for the perfect turkey recipe be sure to check out this Parmesan-Sage Turkey recipe. It is my absolute favorite, I've made it for the past five years.
I am definitely going to test one of these cracker recipes and I'll let you know how it turns out!