Happy Valentine's Day!
I had the most fantastic weekend ever! On Friday evening, my friend Libby and her fiance Jason had Erik and I over for dinner. When I arrived Libby surprised me by baking this cake I posted on my birthday. It was gorgeous and delicious.
After a fun-filled Friday evening, I planned on having a lazy Saturday morning, baking these cookies and hanging out in my pjs. Suddenly I see my best friend, Amy walking through the front door. She had flown all the way from DC to spend my birthday weekend with me. I was shocked and thrilled to see her.
We went out to lunch and got pedicures with a couple more girlfriends. Dinner was an awesome Indian restaurant in St. Paul. On Sunday we went to brunch and drank (one too many) mimosas.
Thanks so much to all my wonderful girlfriend for such an amazing weekend!
And after such an incredible weekend I get to spend a quiet evening with Erik, my Valentine.  Very happy.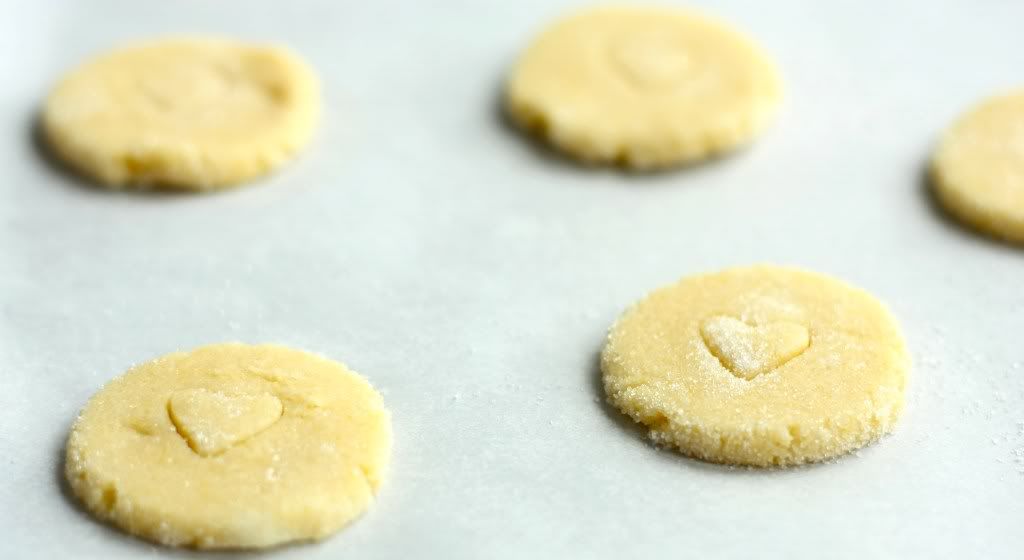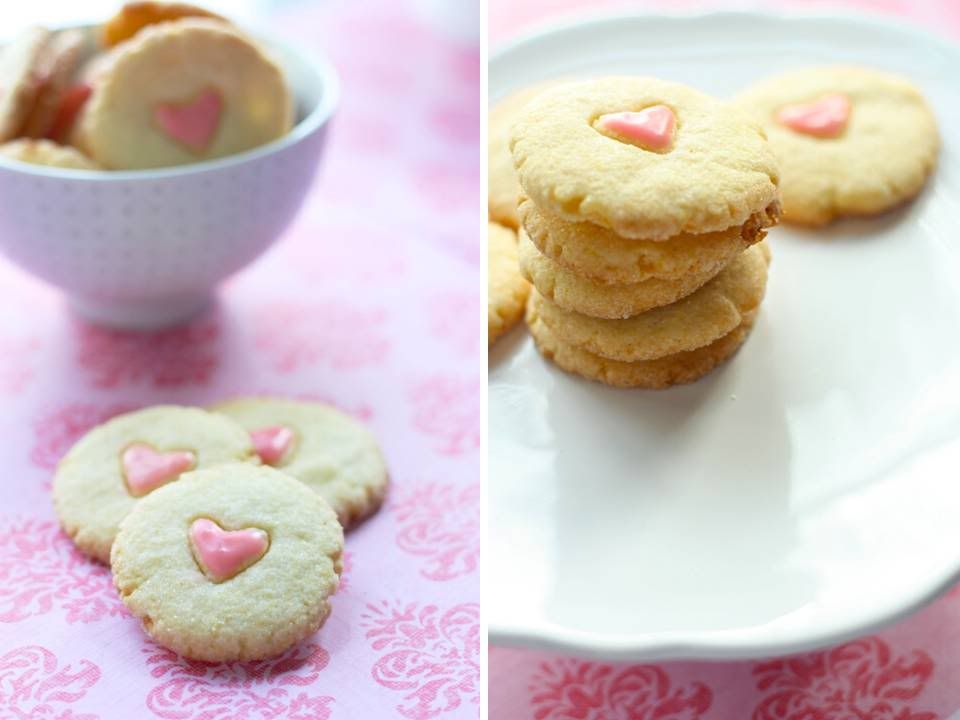 When I saw these cookies in Jan/Feb issue of Everyday Food I was intrigued because they had cornmeal in them. These taste like a crumbly, delicious sugar cookie but with a bit of a twist. I loved them.
Heart-glazed cornmeal cookies (recipe adapted via Everyday Food)
Ingredients
2 cups all-purpose flour (spooned and leveled)
1/2 cup yellow cornmeal
1/2 teaspoon coarse salt
1 cup (2 cups) unsalted butter, room temperature
3/4 cup granulated sugar
1 large egg
1 1/4 teaspoons pure vanilla extract
1/2 cup confectioners' sugar
1 to 2 drops red or pink food coloring
Preparation
Preheat oven to 400 degrees. In a medium bowl, whisk together flour, cornmeal and salt. In a large bowl, using an electric mixer, beat butter and 1/2 cup of granulated sugar on medium-high until creamy, 3 minutes. Add egg and 1 tsp vanilla and beat until combined. with mixer on low, gradually add flour mixture and beat to combine.
Place 1/4 cup granulated sugar in a small bowl, roll dough into 1 inch balls and coat with sugar. Transfer to parchment-lined baking sheets. With the bottom of a glass, flatten balls to 1 1/2 inches in diamenter. Press a 1 inch heart shaped cookie cutter into each. Do not cut through. Bake until cookies are golden at edges, 10 minutes rotating cookies sheets halfway through. Let cookies cook on wire racks. (store plain cookies in airtight container for up to 4 days)
In a small bowl, whisk together confectioners sugar, 1/4 tsp vanilla, and 1 3/4 teaspons of cold water. Whisk in food coloring. With a small spoon spread glaze inside heart. Let set 15 mins. Makes 40 cookies.
Did you celebrate Valentine's Day last weekend or are you doing something this evening?  Please comment and share!