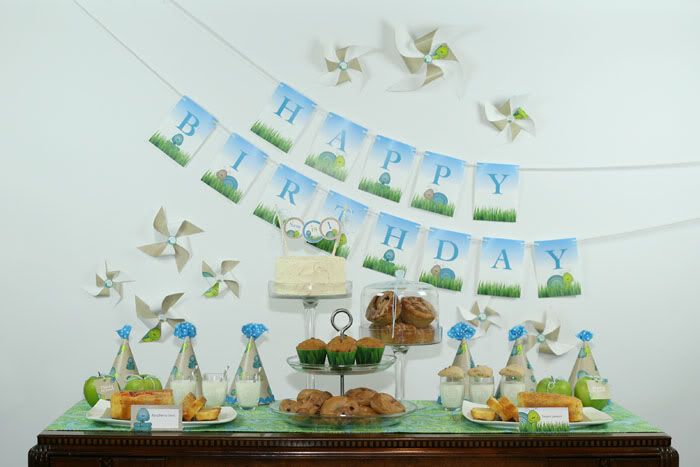 I'm sorry for the missing posts this week. I was so excited for a full week of lovely posts (including a champagne cupcake recipe!) but then a few things got in the way….like a HUGE client presentation in Florida and a computer virus that greeted me when I returned. The hubs is working on the virus so hopefully we'll be back up and running shortly. All my photos and pretty much, well, my life is on that laptop and let's just say I haven't gotten around to backing up the files yet. Oops. Fingers crossed.
Back to today's loveliness. The ladies at Spaceships and Laser Beams have created yet another adorable table, this time it was a brunch table, wtih their new Snakes and Snails birthday collection.
As told by Stephanie:
"We only sell boys supplies and I get so many comments about people not thinking that boys parties can be as beautiful as girls parties. We wanted to do something to show that this isn't the case. In addition, the Snakes and Snails theme is for the younger set. We thought it would be show how you could have a sweets table for the brunch-time party first birthday party. Typically, there are more adults than kids at first birthdays so we thought it would be a great option. The birthday details could also be easily swapped out for a baby shower."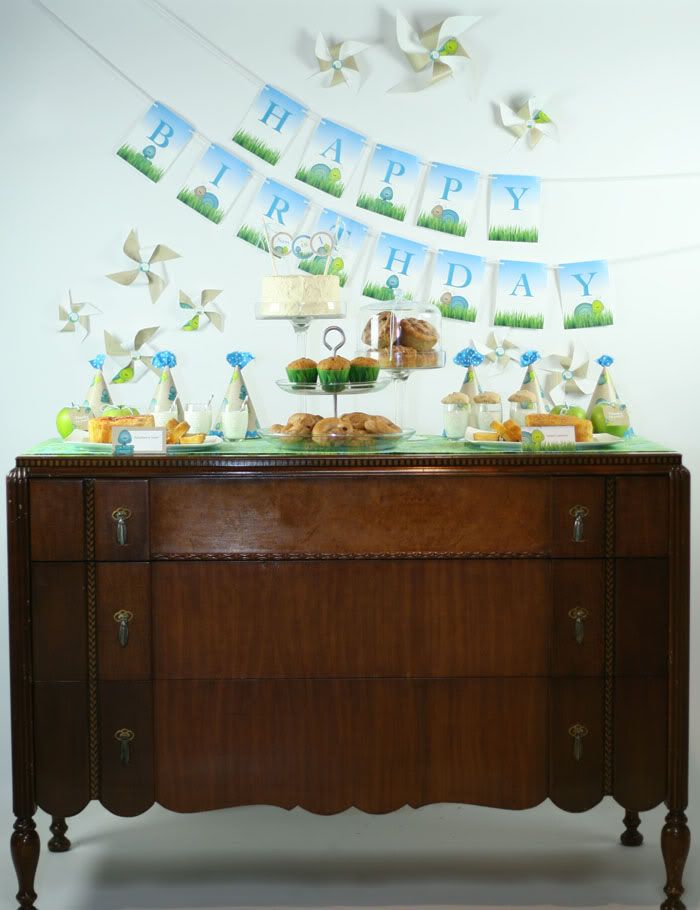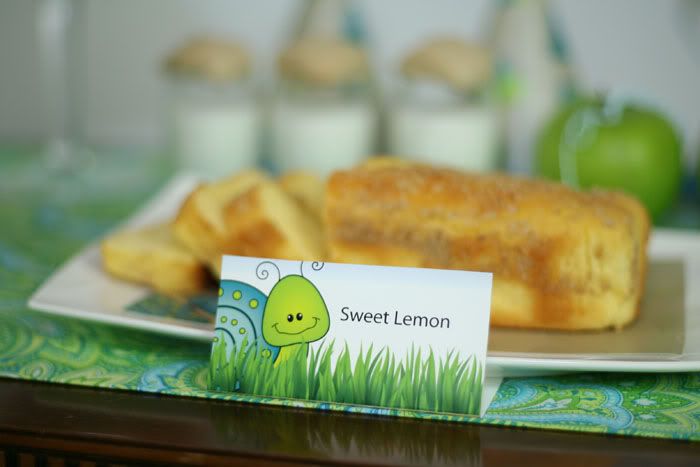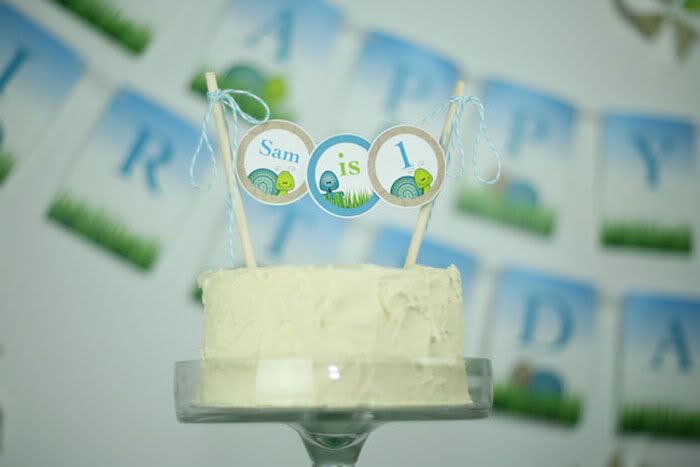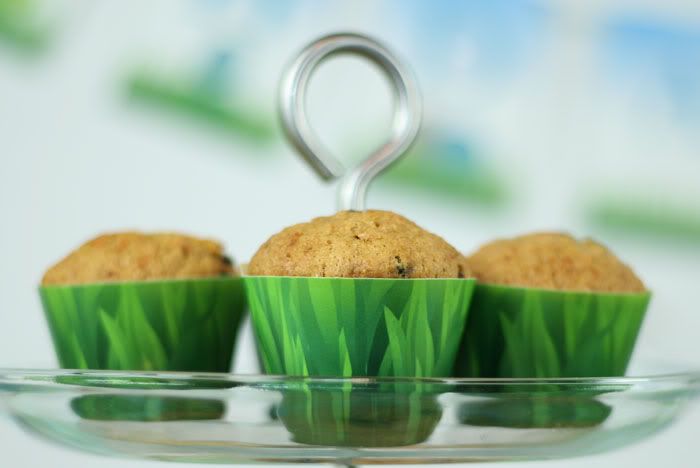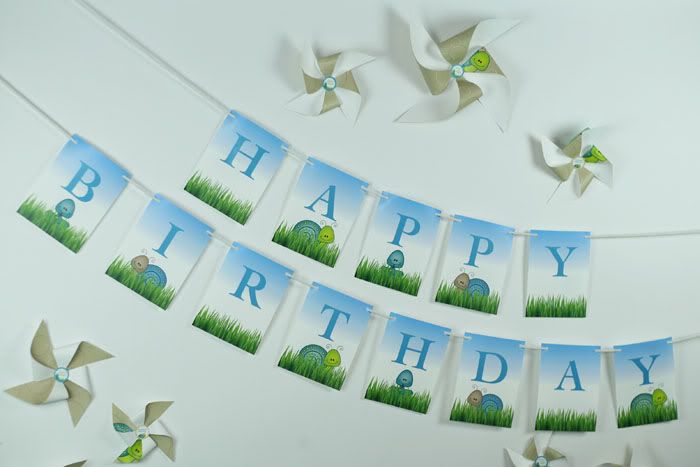 Credits:
Snakes and Snail printable design – Jodene Condotta
Photography – Mike Barrand
Table design – Stephanie Keeping
Cinnamon Buns - Goodness Bakeshop
About Spaceships and Laser Beams:
- We only do collections for boys – or "non-frilly" girls: we're a no princess zone
- All of our illustrations are 100% original and drawn by hand, they won't be found anywhere else
- All of our collections are created by professional graphic designers, we are people who have work in the corporate world but have been itching to release our inner child
- Items in the Snakes and Snails Collection can be bought individually or as part of a party value pack
- Because we believe that happy childhoods are about making every day feel special, 5% of all sales goes to the YMCA Strong Kids campaign — to help young boys grow in to strong young men
- You can visit us at our Etsy shop or follow us on Facebook or on Twitter. We also have a blog.